LINA KNUDSEN
By LOUISE LE MEUR RASMUSSEN
"My gender is not something that impacts me as a person despite in a physical matter."
Tell me yourself.
My name is Lina. I'm 19 years old. I've lived in Bergen, Norway my whole life. In January, I moved to Skive, Denmark. Here I'm studying graphic design at the Krabbesholm Art school. Before I came here I had mainly worked with illustration, and ceramics. Now I get to explore my creativity in a new context, with other creative people.
What is your relationship to art? What does it mean to you?
My grandfather was an architect, and my grandmother studied at the Bergen Academy of Art when she was 60, after raising six children. My mother is a textile artist, and has covered our childhood home both with her textiles and pantings directly on the walls. Thus, I grew up in a home were I was surrounded by art, among a family that cares a lot about aesthetics. My adolescence has been crucial to me for I inherited that mentality.
Art is very important to me. To draw and make art in different forms such as ceramics is among the things that enjoy the most.
How did you begin to draw?
Like any other child I drew whenever there was a piece of paper in front of me. I've continued drawing because I enjoyed it. When I was younger and too "sick" to go to school I often went with my mom to her atelier, and drew for days until I wasn't "sick" anymore.
What is your primary source of inspiration?
I like to say that I get inspired by myself, because what I draw is always based on something about me in one way or the other, sometimes intentionally, sometimes not. My mother inspires me. I really feel her dedication to her work, and I think that it is important to be dedicated to what you do. I also find inspiration in my everyday surroundings, like things I see, strangers and people Im with. I've also been influenced by other artists, for example my ceramic teacher who really has opened my eyes, and inspired me to continue drawing and pottery.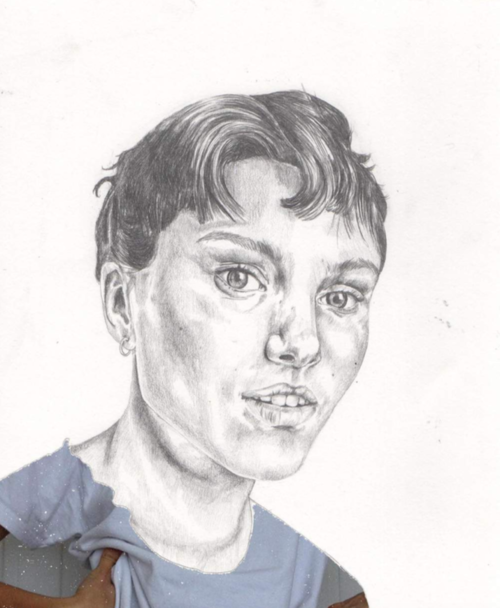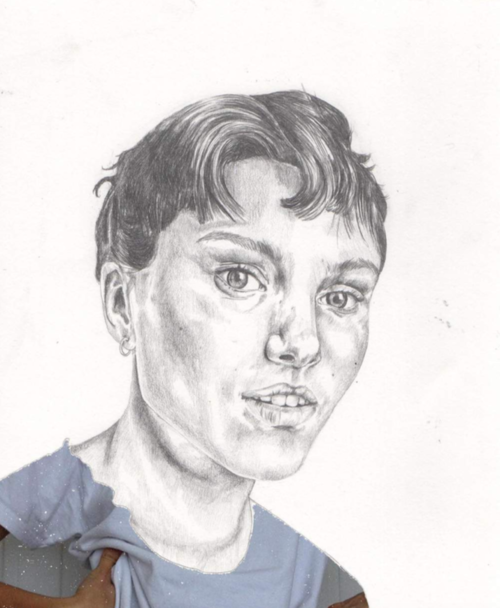 What is your favorite thing to draw?
I try to dig deeper into what's my style, without stopping to experiment with new techniques. Mostly I draw people and especially faces. In the absence of ideas for drawing motives, I often draw what I see around me.
What would be the ideal situation to draw?
Laying in the sand with my sketching book beside me on Ipanema Beach in Rio de Janeiro. Chilling in the sun with a Caipirinha in one hand and my drawing pen in the other. Last time I was in this situation I drew a sketch which one of my best friends got tattooed on her arm a few days later.
Do you succeed in capturing a specific moment, just by the mean of drawing?
It is almost like taking a picture. By drawing them, I feel like there is more room for artistic freedom, and I can choose what part of the picture I want to emphasize.
Does being a women influence your work ?
I have never thought about it to be honest, so I guess not. I try to reflect my personality in my artwork, but being a woman does not influence how or what I draw. My gender is not something that impacts me as a person despite in a physical matter.
All documentation of the artist's work are her courtesy.