ELCE SHAWE
By SPECIWOMEN Photography RUBY ROSE
"When I was a kid I would make jewelry and sell it on the side of the road/at school. I always felt a need to distribute my work."
Tell me about yourself.
I am originally from south Florida but I moved to NY a year ago for design school.
How did you first get into fashion?
I can not think of an exact moment, but growing up I always loved dressing up and would go through my mom and grandmas shoes and jewelry. When I was a kid I would make jewelry and sell it on the side of the road/at school. I always felt a need to distribute my work.
What is the purpose of your work?
At this point I am making a lot of crystal infused resin jewelry for my brand Holographic Fantasy. Those pieces are really about tending to our emotions with the healing energy of crystals, metals, and other things found in nature combined with the magic of color therapy. Also recently released a line of pussy pendants focused on the power of female energy.
Who inspires you?
This past year I have been inspired by getting to experience vulnerability in the people around me and becoming more comfortable displaying that within myself. Especially at school watching a critique of someone's extremely personal work. Every time I see one of my peers present themselves authentically and fearlessly in a classroom I am inspired.
What is your ideal working condition?
I love nature. The city can be a little hard on me at times. I would love to be in a tropical place with tons of fruit and plants in a nice little house close to the ocean! I am my most inspired when surrounded by plant friends. My process is organic in that I do not plan much, I just do. I love being my own boss and working freely within projects.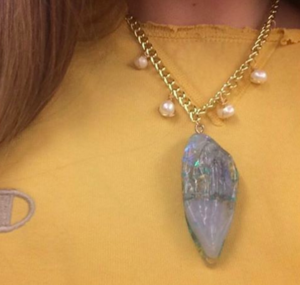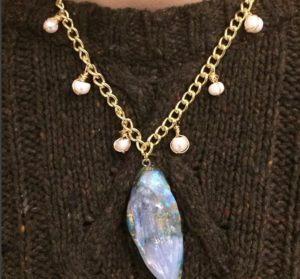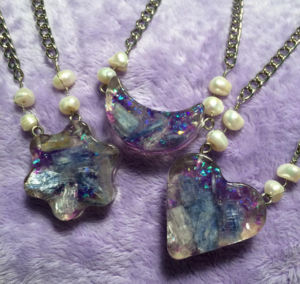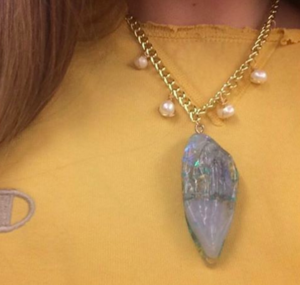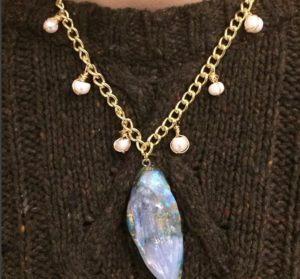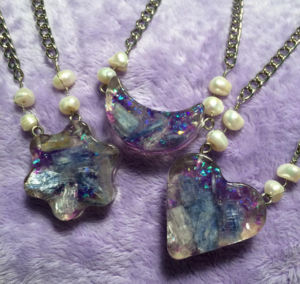 What is your dream job?
I want to keep doing what I am doing and evolve my line into clothing, home decor, etc. As long as I am my own boss I am happy!
What are your favorite places?
My favorite place in the city is a garden on avenue C and 9th street. It feels like it goes on forever and is filled with birds, magical plants, and even a few chickens. I have been going there every day lately just to breathe the air and have some quiet time alone.
Tell us an interesting fact about yourself.
I love to garden, I have tropical fruit trees in my parents backyard that I have grown from seeds! I make my mom send me photos of them every once in awhile so I know they are doing ok without me.
How is being a woman influencing your work?
Being a woman is everything to me. I try to bring a warm feminine energy to all my work centering everything in self love, care, and respect- three things I think all women need to hold close to them.
All documentation of Elce's work is her courtesy.