ALYSSA GUZMAN
By SPECIWOMEN Illustration SENDRA UEBELE
"Being a woman in art has taught me to be expressive, to be as loud and honest as I want without fear of what anyone else has to say about it"
Who are you?
My name is Alyssa. I am nineteen years old and I'm from Hawaii and Japan.
How did you first get into art?
Well, I come from a family full of artists so I think it was just destined to happen. My mom used to work at a Japanese school and I remember always helping her set up for art functions. I stopped drawing as a kid for a few years though and then in 2014 my doctors advised I started journalling to help me cope with my mental illness. After a while I came to the conclusion that I wasn't very good at it, so I just started drawing instead as a way to deal my anxiety and now I can't imagine my life without art.
Why do you create art?
It makes me happy. It's the one thing that continues to save my life.
What materials do you use?
Anything I can find. I didn't have paint when I first started so I improvised with makeup. I have paint now, of course, and I use that. I use a lot of basic art materials but also I like to experiment so sometimes I'll use dried flowers, textured origami, old candy wrappers, I can't even list everything because it honestly just depends on what I'm feeling in that moment.
Who inspires you?
This is such a tough question! I definitely get inspiration from other artists I follow online such as Frances Cannon, Isa Beniston, and Kendra Yee. I also love Vincent Van Gogh, Henri Matisse, Jean-Michel Basquiat, and Picasso, though that is mostly admiration.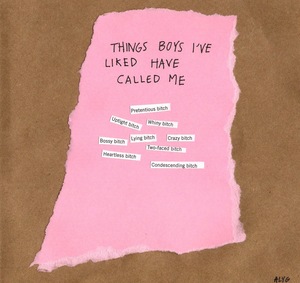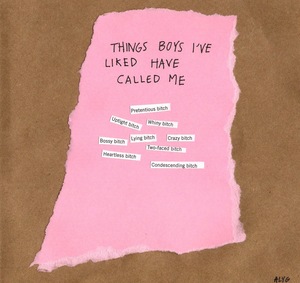 Where do you prefer to work?
At home, whether it be in Hawaii or in Japan. Making art in front of others is way too stressful for me, I can't do it.
Who is your work for/who is your audience?
It depends! Most of the time I make art for myself, but I sometimes get hired to make art for shows or friends will ask me to draw/paint them something so I'll try to collaborate my style with theirs. That way, I'm still making it for myself but making sure they'll be able to relate to it too somehow.
Has your art ever been on display?
No not yet, that's kind of scary to think about. Hopefully sometime in the future, I still have a lot of learning and growing to do as an artist since I've only really been at it for a year now.
What are your favorite places in your city or around the world?
My favorite place in Hawaii is a Navy base called Ford Island and it's located within Pearl Harbor. It seems a bit strange, I know, but it's so quiet and still there. I can't even begin to tell you how much I love it.
Tell me an interesting story.
The best piece of advice I've ever gotten was from a drag queen in Orlando and it was this: "All you need in life is a good moisturizer."
How has being a woman shaped your life?
Being a woman in society has taught me to quiet down my emotions and try everything I possibly can to not seem "crazy", but being a woman in art has taught me to be expressive, to be as loud and honest as I want without fear of what anyone else has to say about it.